All of our Art Therapists are professionally trained at the Toronto Art Therapy Institute (T.A.T.I), Master Equivalent Diploma, with over 800 hours practicum hours completed to start.
We take your mental health needs very seriously, and that starts with us taking care of our own mental health through regular self-care practices, including monthly group art therapy led by a trained Art Therapist.
All of our therapists (except Lacey and Pearl) operate as their own private practise out of our centre. Each of them are passionate to fulfill the mission of affordable mental health care for all. Our sliding scale starts from $60. You and your art therapist will work together to determine a fee that works for your financial situation.
We are currently looking for Art Therapists who identify with our mission of delivering affordable mental health services to join our co-working space. Our team is growing - join us!
Lacey Ford, RP (Qualifying), DTATI, HBA
I believe that everyone is resilient and has the ability to heal and grow. I take an empathetic and flexible approach in my therapeutic practice, in response to each person's own unique strengths and needs. My therapeutic approach is grounded in art psychotherapy, mindfulness, and psycho-education.
I specialize in working with individuals who have experienced violence and trauma. Following a trauma informed lens my focus is to help individuals develop tools to manage the impacts of trauma, process memories and feelings, and reconnect with the other parts of identity past the trauma.
Available on Thursdays & Saturdays
**Accepts all insurance plans that covers psychotherapy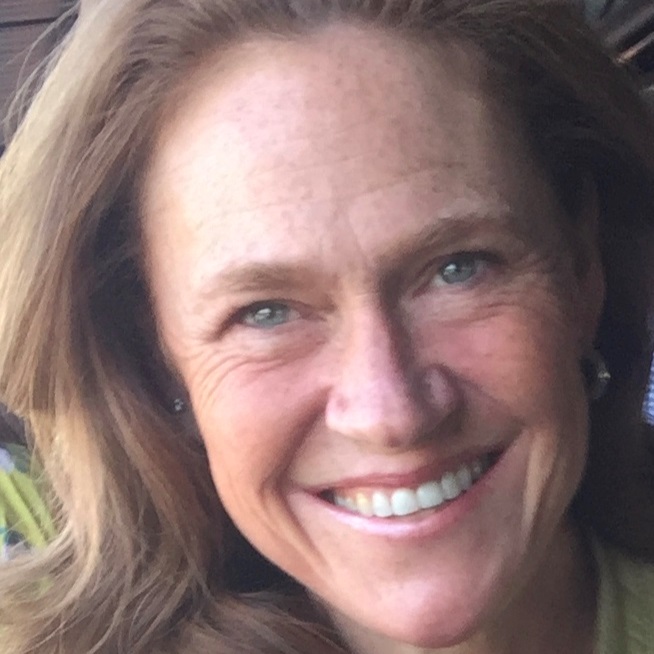 Andrea Cleghorn, B.A, D.T.A.T.I
I believe therapy should be as common as getting out for a walk or engaging in any form of self care. We neglect our mental health which can be just as detrimental as neglecting our physical health. Whether you have low level stress or have a chronic mental health issue, Art Therapy can be an integral part of ongoing therapy and enhance everyday life skills.
I approach each new client with acceptance and openness to what they might be looking for through Art Therapy. I am there to provide an individual with a setting to facilitate all expressions without negative repercussions and I encourage the artistic process without any emphasis on aesthetics or particular outcome. In other words, being 'artistic' is definitely not required.
My focus has been mainly with children and adolescents who have endured traumatic events and/or also suffer from a variety of mental health issues such as ADHD, depression, anxiety, eating disorders, and other forms of self harm.
Available on Wednesdays
*Accepts all insurance plans that covers psychotherapy
Karen Shay, M.A, B.F.A, RP (Qualifying)
Karen is an artist and therapist from Toronto, Ontario. She holds a master's degree in Art Therapy from New York University as well as a bachelor of fine arts from OCAD University, where she became fascinated with how elements and principles of visual expression can portray unspoken ideas. After taking time to study psychology and human development, Karen worked in the field of early childhood education. She also spent five years being a creative arts volunteer at the Centre for Addiction and Mental Health working in various departments.
As an art therapist, Karen has honed her ability to align art interventions with cognitive, emotional and behavioural functioning to support those experiencing a diverse array of issues. Settings she has worked at include schools, hospitals, correctional facilities and private practice. She currently works for a company doing employee assistance counselling and as psychotherapist in Toronto.
Available on Fridays
*Accepts all insurance plans that covers psychotherapy
Tiffany Merritt, BFA, DTATI, RP (Qualifying)
In my art therapy practice I combine psychotherapy and creativity within the context of a therapeutic relationship to support individuals of all ages to express and process their thoughts and feelings, to strengthen their self-awareness and to build healthy coping skills. I work with children, adolescents & adults who are experiencing a wide range of concerns including depression, anxiety, low self-esteem, trauma, relationship issues, stress from living with cancer and/or being a cancer caregiver, fertility issues, postpartum depression/anxiety & birth trauma. With a specialized interest in grief therapy I support adults and children facing the death of someone close to them, their own end of life, or grieving the death of loved one.
I work from an evidence-based, trauma-informed and attachment-informed perspective. My therapeutic approach is person-centred, strength-based and inspired by narrative therapy practices while being grounded in mindfulness. What I love about art therapy is that you do not have to be an artist to benefit from it. It's not about the finished artwork; it's about becoming aware of your creative process and how that connects to your life. For many of us no matter our age or what life challenges we are facing, it can feel scary or difficult to open up and express ourselves verbally within a clinical setting. Simply using a crayon to mindfully scribble ones energy, thoughts or feelings on a piece of paper can be a non-threatening and alternative way to bring attention to the issues one is facing and act as a jumping off point for therapy.
You can find out more about me at www.tiffanymerritt.ca and feel free to connect with me at tiffanymerrittarttherapy@gmail.com or 416 669 4939 to set up a free consultation or book your first session.
*Accepts all insurance plans that covers psychotherapy
Pearl Lee, B.A Honours, D.T.A.T.I, RP (Qualifying)
I strongly believe that people are not defined by their problems and everyone has the capacity to achieve their full potential. My therapeutic practice is grounded in a combination of client-centered therapy, narrative therapy and mindfulness.
In my practice, I focus on facilitating a space of compassion and to build a partnership with my clients. Throughout this process, I can help individuals connect to their true self; build self-resiliency; identify their life narrative; help them explore their narrative's impact; acceptance and re-authoring their narrative to re-align with their true self.
Available on Thursdays, Fridays and Saturdays
*Accepts all insurance plans that covers psychotherapy
We are currently looking for qualified Art Therapists to join our team. We strive to create a safe community space to help spread Art Therapy and respond to the growing need for affordable mental health care in our city.
In the stale mental health industry, we have developed a different approach to therapy, workshops, and courses. We prioritize inclusion, creativity and community building in all aspects of our work and thoroughly believe in the power of art to bring people together by creating an equal platform for all to be heard.
Do you identify with our mission of delivering affordable mental health services and believe this is the opportunity you have been waiting for? Reach out to us at fullcircleatc@gmail.com.